Investorideas.com - #Security Podcast: CEO of DirectView Holdings (OTC: $DIRV) Discusses Contracts with Rogers-O'Brien Construction, GRUMA Subsidiary, Mission Foods and the next Evolution of Security Surveillance Technology; #AI
#Security Podcast: CEO of DirectView Holdings (OTC: $DIRV) Discusses Contracts with Rogers-O'Brien Construction, GRUMA Subsidiary, Mission Foods and the next Evolution of Security Surveillance Technology; #AI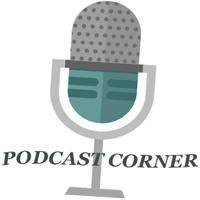 Roger shares thoughts on why this is a significant contract, including the fact that the master agreement grants Virtual Surveillance the ability to bid on any jobs in which Rogers-O'Brien Construction is operating as a general contractor.
Roger said of the contract, "They are an awesome organization and that opened the potential for us to be able to bid and get involved with several large-scale opportunities that they are working on in the state of Texas."
"That was a very big feather in our cap, to win that account. We've done multiple installations with them and are working towards additional installations in the future. As you know they are a global organization, so starting here in the US with them does not limit us from going further than that."
When asked about which markets are expected to see the most growth in the security sector over the next few years, as far as who will need the most security in the shortest amount of time, Roger went on to discuss the continued need for security in the US as well as internationally.
Looking at the future of the sector and how technology, including artificial intelligence can play a key role, Ralston stated, "The surveillance industry is continually evolving. We are now offering artificial intelligence. We've got a product that we have where if you want to search for everyone that was wearing a red shirt that came through your door, you can find it. If you want to see every time a UPS driver went by, you can find that as well. We are looking to be cutting edge and we have cutting edge products. There is no market that we cannot serve."
"Automated analysis of images captured by machines is a key part of our day-to-day lives that few of us think about," said James Cannon, President and CEO of FLIR. "The quality, affordability, and speed-to-market of items like our smartphones or the food on our tables are made possible by systems using cameras doing both inspection and automated production. With the FLIR Firefly, powered by Intel Movidius Myriad 2 VPU, we are enabling the designers of these systems to leverage deep learning faster and at lower costs."